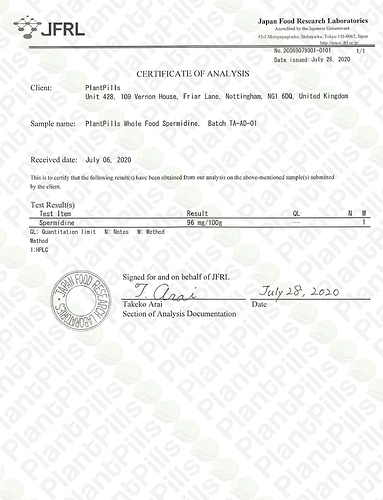 Above is the third party laboratory test report for purity for our current batch of PlantPills Whole-Food Spermidine, batch number TA-AD-01.
This is dated as 28th July 2020, and shows the HPLC Spermidine purity test as 96mg/100g.
This equates to 4.8 mg per 5 gram serving, with 50 servings per pack, or 9.6 mg per 10g serving, with 25 servings per pack. Each 250g pack contains 240mg of spermidine.
This batch has a use-by date of April 2023.