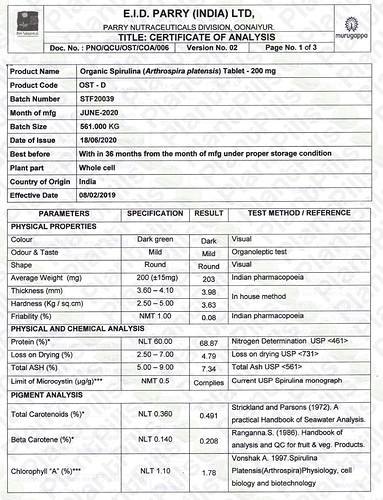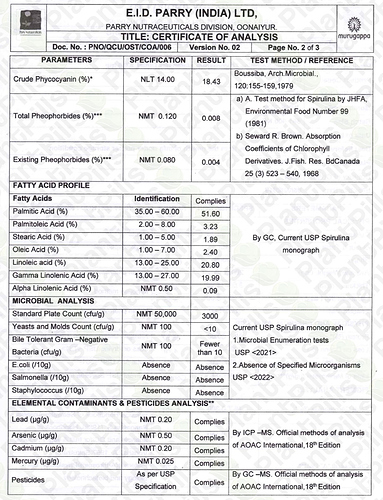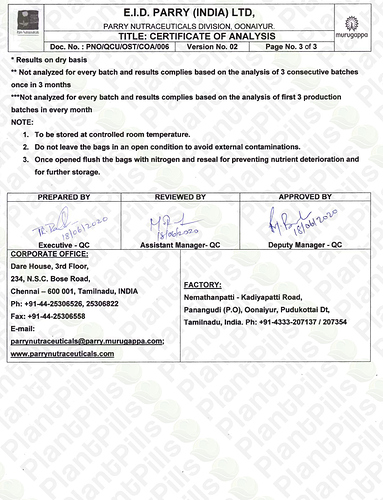 Above is the in-house Certificate of Analysis (CoA) for our current batch of PlantPills Spirulina Powder and Tablets, batch number TC-AE-03.
This is dated as 18th June 2020, and shows protein as 68.87%, chlorophyll as 1.78% and crude phycocyanin as 18.43%.
This batch has a use-by date of May 2023.