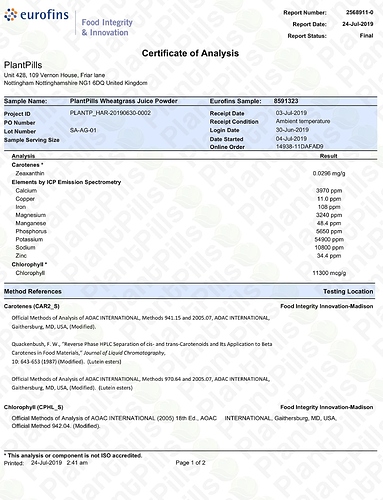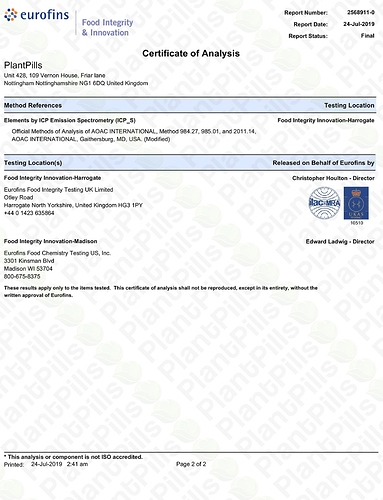 Above is the third party laboratory test report for Zeaxanthin, Minerals and Chlorophyll for our current batch of PlantPills Freeze Dried Kamut® Wheatgrass Juice Powder, batch number SA-AG-01.
This is dated as 3rd July 2019, and shows the Zeaxanthin content as 0.0296 mg/g, using the AOAC test method.
Chlorophyll content is 11,300 mcg/g, using the AOAC test method.
Mineral content is tested by ICP, and shows Calcium content as 3970 ppm, Copper as 11 ppm, Iron as 108 ppm, Magnesium as 3240 ppm, Manganese as 48.4 ppm, Phosphorus as 5650 ppm, Potassium as 54900 ppm, Sodium as 10800 ppm and Zinc as 34.4 ppm.
This batch has a use-by date of July 2022.