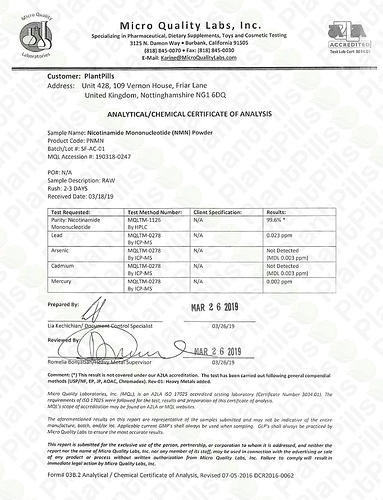 Above is the third party laboratory test report for purity and heavy metals for our current batch of
PlantPills Nicotinamide Mononucleotide (NMN)
, batch number SF-AC-01.
This is dated as 26th March 2019, and shows the HPLC Nicotinamide Mononucleotide purity test as 99.6%.
Heavy metals are tested by ICP, and show Lead (Pb) as 0.023 ppm, Arsenic (As) as not detected, Cadmium (Cd) as not detected, and Mercury (Hg) as 0.002 ppm.